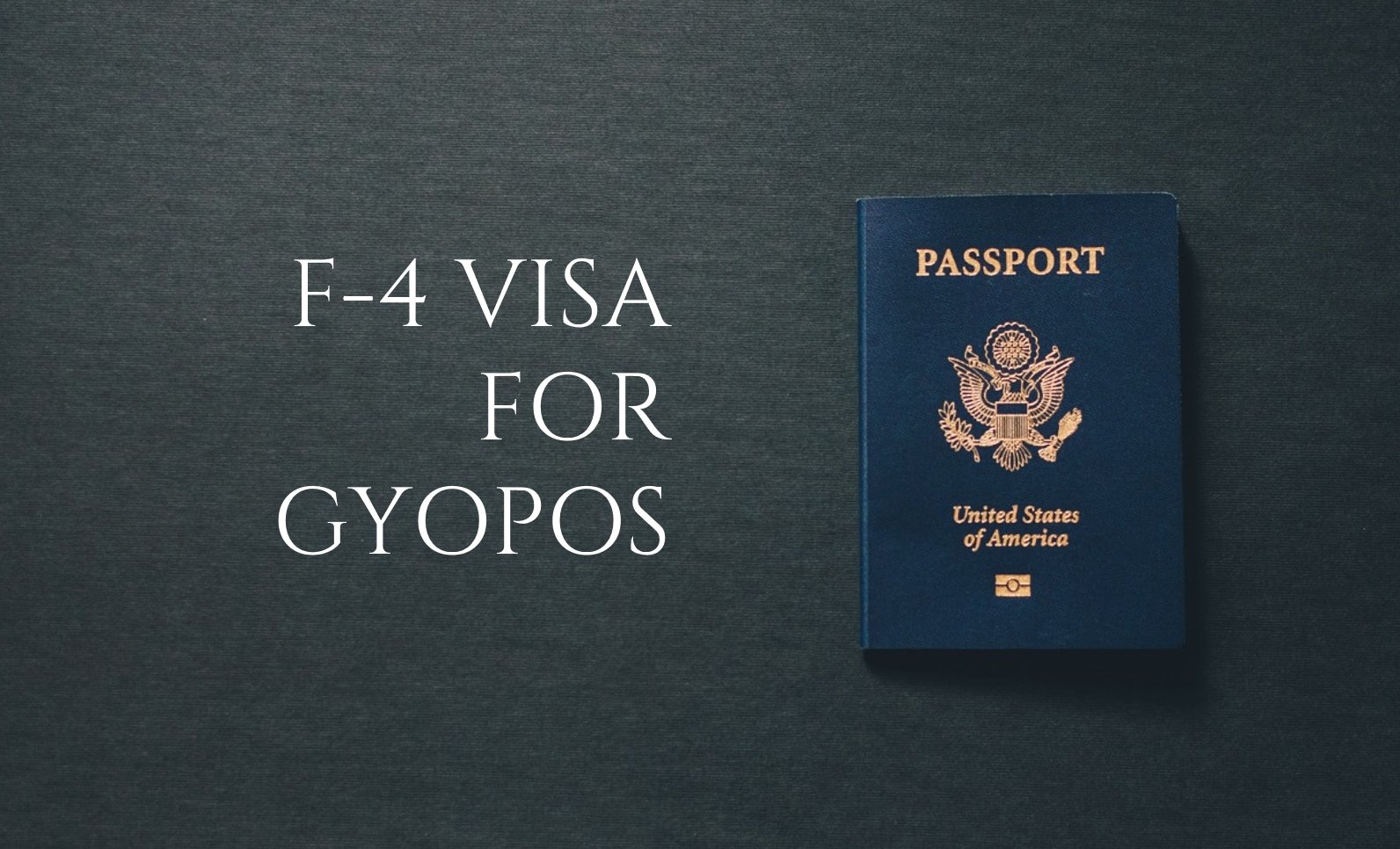 F-4 Visa is only provided to Korean descendants (people with Korean heritage or lineage or called 'Gyopos') who are NOT Korean citizens NOW.
Foreign citizens who previously possessed Korea citizenship (They must have renounced their Korea citizenship.)
Foreign citizens with at least one parent or grandparent who possessed Korea citizenship in the past but who currently is a citizen of another country.
If you are qualified for the visa requirements, definitely you should get this visa over E-2 visa for POWERFUL benefits;
The visa gives a person nearly the Same Rights as a Korean citizen
You can legally work anywhere in Korea
When you move from one school to another, there is no need of a release letter
You can legally tutor students, which can be very lucrative in Korea.
The visa is renewable every two years, and you don't have to change your visa if you change jobs.
It is not necessary to complete the alien registration process, if the F-4 visa holder reports Domestic Residency to a Korean Immigration office.
Apply in Your Country or in Korea?
You can get the F-4 visa in your country or after you arrive in Korea.
As a first step, you should contact the nearest Korean Consulate/Embassy for the exact details of the procedures, required documents and processing time.
And After search, if you can't meet the timeline of job start date working with Korean Consulate/Embassy, recommend you to expedite the process working with a Korean Immigration office in Korea after your arrival on tourist visa.
In Your Country

You should contact the nearest Korean Embassy or Consulate and follow the procedures/required documents for getting the visa as guided. Calling first is suggested.
Find your closest Korean Embassy & Consulate.
In Korea

There is a department in the Korean Immigration Service for F-4 visa. You can arrive in Korea on a regular tourist visa and then apply for your F4 visa. Ensure that you value the tourist visa time limit.
Find your closest Korean Immigration Office.
Best Exemplary Instructions
For best exemplary instructions, we suggest to refer to the F-4 Visa Instructions by Vancouver Consulate in Canada first. As guidelines vary by Embassy/Consulate, you should double check with the nearest Embassy/Consulate to you at the same time.
NOTE for Military Service
Among Dual Citizenship Holders who were born outside Korea but whose names were included on their family register (Hojokdeungbon), only those who have renounced their Korean citizenship can apply for F-4 visa. Men aged 18 to 35 who did not renounce Korean citizenship before they reached 18, cannot renounce their Korean citizenship unless;
1. Have an exemption from military service, or
2. Complete their military service
Please note that men aged between 24 to 35 who did not renounce their Korean citizenship before the age of 18, should apply at the Consulate for deferring military enlistment. (required in order to travel to Korea for a short period). For details, please contact the Consulate.