Sangheon: Korea: Rice University: Dec 12, 2017
I have gained an effective communication skill. I have always received good feedback from students in my classes. Furthermore, a parents contacted me after I completed a class at Steven Academy and thanked me for teaching his son in person. During my Ph.D study, I received 5 oral presentation awards and was invited to give a 5-min TED style talk. Regarding my research project, I have to work as a team so communication is critical of making a good progress.

The main factor for these rewards comes from my resonant skill to others. Having studied different engineering disciplines (environmental, chemical and bioengineering), I am very open to accept the difference. I also learned how to lead others in their own professional development through the use of skills and practices of professional coaching. I practiced my coaching skill to coach two Ph.D. students with their goal achieved.

I am very committed to getting the job done. I am fast-paced and punctual and move into the action quickly. This allows me to win the National Cancer Institute annual project. My strong analytical skill is built in the last 5 years of research experience in cancer diagnostics and bone tissue engineering with two published research articles.
인터뷰를 희망하시면 아래 방법중 하나를 통해서 신청해주세요.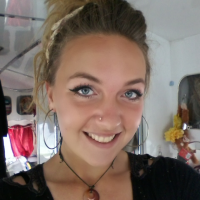 Kya: United Kingdom: Dec 20, 2017
I have traveled extensively working abroad. Working mainly in the tourist industry, although I enjoyed this work, I wanted to do something more fulfilling. I therefore enrolled in the English TEFL course to become a teacher, which I feel would be more rewarding, not only to myself but to anyone that employs me in the future.
I have just recently qualified so although I have very limited experience in the field, I don't see this as a problems I have always found myself helping the non English speaking people that I came into contact with throughout my travels to understand the language more.
I am an enthusiastic, energetic, confident, independent and hard-working person, who is very determined in achieving every goal I set for myself. I have excellent communication and interpersonal skills. I understand the importance of routine, structure and discipline, and take pride in working professionally. In previous jobs I have been described as honest, reliable, responsible and trustworthy.
I love to travel and explore new places, meet new people, learn new skills. I go on adventures whenever possible. All in all make the most of any situation I am given in life. I believe a positive attitude is the key to a full and happy life.
인터뷰를 희망하시면 아래 방법중 하나를 통해서 신청해주세요.
Tiffany: United Kingdom: Mar 01, 2018
While I do not have any professional experience with teaching, I am confident that a combination of the skills I have learnt at the TEFL course and my hobby of learning languages, will enable me to assist students with their target language. In addition to this, I have also studied at a Korean language school for 3 months, which has given me insight into making lessons productive, but still interesting.

If I had to describe my personality in three words, I would choose polite, friendly and helpful. This is because I tend to make friends easily and even in situations which may not be pleasant, I can give my opinion without offending anyone. I would also consider myself a very patient person, which can be useful in many scenarios.

My few of my skills include: efficiency with communication, being well-organized, I can deliver presentations to large audiences and I am computer literate.
인터뷰를 희망하시면 아래 방법중 하나를 통해서 신청해주세요.
Robby: United Kingdom: Feb 01, 2018
I am a friendly, enthusiastic and creative person with an MA degree and one years English teaching experience in Hong Kong. Currently back in the UK I am now applying for English teaching positions across Asia.

I spent one year working as an English Teacher at Monkey Tree ELC, Hong Kong. The experience was truly fulfilling, where I taught students aged between 3-13 years old. The varying types and levels of classes which I taught included: Phonics (Beginner, Intermediate, Advanced), Grammar & Writing, Reading & Speaking, Cambridge, Trinity (Levels 1-3), Chat Room and Private Tutoring, where the teaching syllabus was created by myself tailored for the individual student. Being able to build a rapport with the children and helping them develop and progress their English was rewarding and humbling.

Along with my highlighted teaching experience I have a TEFL 140 Hours Certificate through TEFL Org UK, a course which I thoroughly enjoyed and gained a plethora of knowledge and skills. Through completion of the course I gained experience in the strategy, planning, implementation and review of a lesson.

I believe my creative and friendly nature is a huge advantage in developing engaging creative classroom activities – working with both young and mature learners is something which I enjoy greatly. I also have knowledge and understating of; Teaching Large Classes, Teaching Business English and Teaching One-to-One English.
인터뷰를 희망하시면 아래 방법중 하나를 통해서 신청해주세요.
Tom: United Kingdom: Jan 01, 2018
Previously holding the position of Editor of a men's fashion company and now holding the position of Content Manager I believe that I am a fully confident person who loves to work as part of a team as well as individually.

Having a team of 10 young writers was a challenge, but a challenge I adored as I could help them with any problems and guide them through their next stages. Socialising is a massive part of my life. Getting out there and meeting new people is something I adore and would love to fulfill somewhere completely different. Happiness and a positive attitude are two elements in life that I constantly seek out and hope to emulate in others.

I am currently completing a 140 hour TEFL course with the hopes of finishing at the end of the year. I have found it both a thrilling and enlightening course, qualities I wish to emulate in a future teaching role.
인터뷰를 희망하시면 아래 방법중 하나를 통해서 신청해주세요.